Australian Test captain Tim Payne has said he hates India captain Virat Kohli and enjoys his batting.
Sydney,
The Indian cricket team led by Virat Kohli has left for Australia to play in a series consisting of 3 ODIs, 3 T20 overs, and 4 Test Matches. The first ODI between India and Australia will be played in Sydney on the 27th. The first Test between the two teams starts in Adelaide on the 17th of next month.
The Indian players, who are staying at the Star Hotel in Sydney, have been isolated for 14 days. The first phase of the corona test revealed that none of the Indian players were affected. Subsequently, they have started training in the specific area allotted to them. During the net training yesterday, Tamil Nadu fast bowler D. Natarajan bowled aggressively. The Cricket Board has posted a video of his training on Twitter.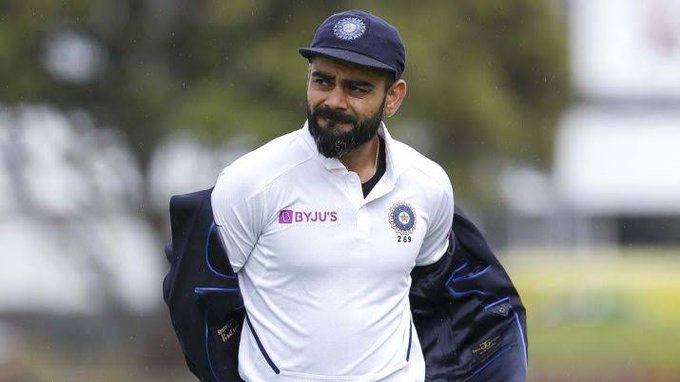 Interview with Tim Payne
Meanwhile, Australian Test captain Tim Payne has given an interesting interview about the series and India captain Kohli. Tim Payne said: –
They ask a lot of questions about Virat Kohli. To me, he's just another player. Otherwise, there is nothing to worry about him. Truth be told I have no friendship with him. I see him when he throws the 'toss'. After that, I play against him. That's it. One funny thing about Virat Kohli is that we like to hate him. At the same time, we as cricket fans want to see his batting. We (the Australian people) have two kinds of thoughts like this. Although they likes to watch his batting, they does not like to see more runs scored.
The India-Australia series will be full of aggression and excitement. Virat Kohli is a player who can be a tough challenge. So am I. Sometimes we are both engaged in a war of words. It doesn't happen just because he is the captain and I am the captain. This would have happened even if he had been a player.
There will be tension
There will be little tension when playing against the best player in the world like Virat Kohli. The struggle is intense in every way to bring him down. There will be similar tension when England's Joe Root and Ben Stokes stand on the field.
I look forward to it as it is the biggest series. The last time the Indian team defeated us here (Australia) in a Test series. But the Australian team at the time was different. At any given time, you can only test your full potential when playing against the best team. We are eager to make it a hero and a team. said Tim Payne.